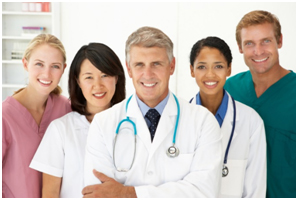 Group practices like hospitals must deal with the challenges that are inherent with recruiting, credentialing, privileging and enrolling Providers with Payors in a timely and efficient manner.
These challenges are further exacerbated for Groups with limited technology resources at their disposal. Investing in a solution that can transform a Group's Provider Management capabilities was simply cost-prohibitive until now. That's because I-Enroll is also available to Group Practices on a subscription basis.
Hosted, managed, and monitored inside high-performing and highly secure data centers, Group Practices can now afford to transform their Provider Management capabilities. Laptops and PCs with Internet connectivity are all that is needed.
I-Enroll
Learn more about how your Group Practice can take advantage of the same solution that large healthcare organizations use to increase revenues, reduce expenses and expedite Provider onboarding.