With I-Network-Productivity Suite, Payors and Networks can reach out to any practice using I-Enroll to complete the business transaction electronically -- right to the practice administrator's desktop - ensuring the business transactions reach the right person and comes back fully completed - on time.
Payors and Networks can obtain I-Network-Productivity Suite License at no license fee and pay for only successful transactions completed through I-Network-Productivity Suite.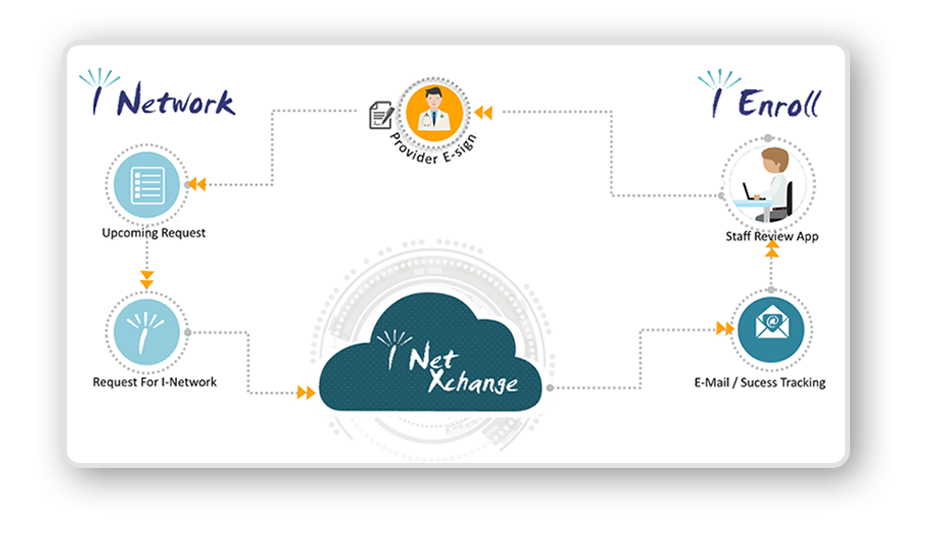 It's a cloud-based service that can be personalized with Payors branding and allow Payors to use this offering without any contract commitment.
All transactions submitted from the I-Network-Productivity Suite are routed through Santech's intelligent algorithm Engine to Index. It routes these transactions to the right Provider's office.
Santech has launched the following three transactions on the productivity suite.