APIs drive improved capabilities within the Industry:
APIs allow hospitals & practices to seamlessly submit their provider data to multiple Payors for credentialing, directory, and Value-based reimbursements (VBR) contract management purposes.

APIs coupled with user interface would provide additional capabilities to hospitals and practices to nurture their provider data based on their specific business alignment with each Payor and network.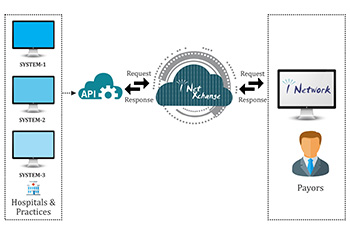 APIs & user interface would also allow hospitals & practices to receive and fulfil requests coming from Payors for seeking/updating this information.

APIs will help in submitting this data from heterogeneous sources, and Santech's comprehensive I-Net Exchange program deploys patent pending algorithms to identify correctness & completeness, accuracy & validity, and identification of Payor/plans specific business requirements and conversion of this information into Payor's most usable optimal formats.
Santech's intuitive APIs provide an appropriate solution to the three major problems of streamlining the Payor-provider relationship. These APIs will help in modernizing the Payor-provider relationship with more accurate provider information: -

Reputed system vendors participating in NAMSS work with multiple hospitals & practices to house their valuable provider data often struggle to exchange this information with Payors. Therefore, we encourage all these system vendors to Beta test these APIs to enhance their system capabilities for exchanging information with Payors.

Earlier this year, Santech was selected as a "cool vendor" by leading analyst firm Gartner for enabling transformational provider management due to its continuous innovations and modern provider data management infrastructure.
This year's NAMSS Conference would be enthralling, and Santech is ready to showcase the open APIs, which will reinvent a synergetic way of functioning within the industry.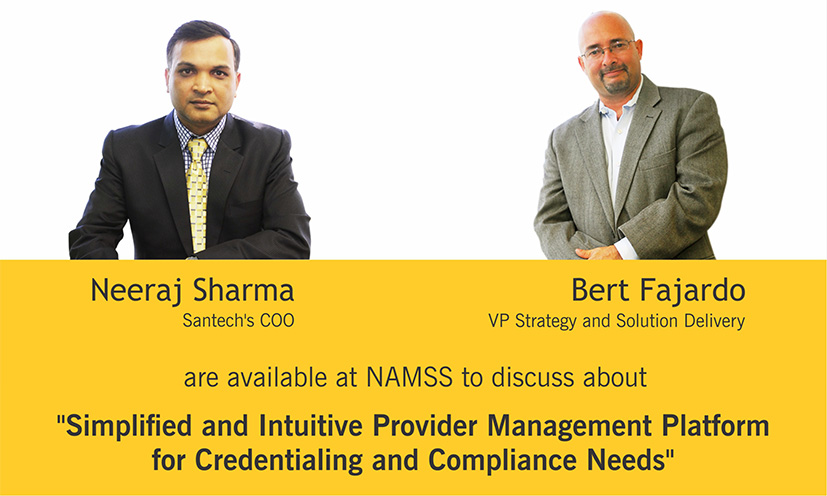 AT