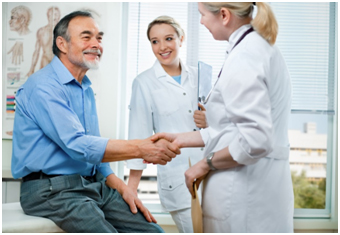 When it comes to Credentialing and Payor Enrollment, Small Practices have limited time and resources to deal with manually intensive Credentialing and payroll enrollment processes.
I-Enroll for Small Practices takes the pain out of responding to Hospitals' and Payor's requests for the same information.
Hosted, managed, and monitored inside high-performing and highly secure data centers, Small Practices can now afford to transform how they manage and store their Provider information.
Enter Provider information and documentation once, and I-Enroll for Small Practices will prepopulate the numerous paper forms that your hospitals and Payors require.
I-Enroll's Automated Expiry feature generates alerts informing Small Practices about when key documents and licenses will expire. As Provider information is stored electronically, only Provider information that has changed or has been added needs to be updated within I-Enroll.
I-Enroll for Small practices even maintains dynamic checklists to eliminate the need to manually track the status of your Credentialing and Payor Enrollment tasks. Its built-in Document Management system removes the need to store paper-based copies of supporting documents that Hospitals and Payors require.Payor
Laptops and PCs with Internet connectivity are all that is needed.
Contact us to learn why I-Enroll for Small Practices simply makes good business sense.