Re-credentialing is challenging for Payors, and it's costlier than what it appears to be keeping track of Payorre-creds, sending applications, follow-ups, and handling incomplete applications.
Significant percentage of providers get dropped out of the Network during re-creds as the application never reached the right person at the right time.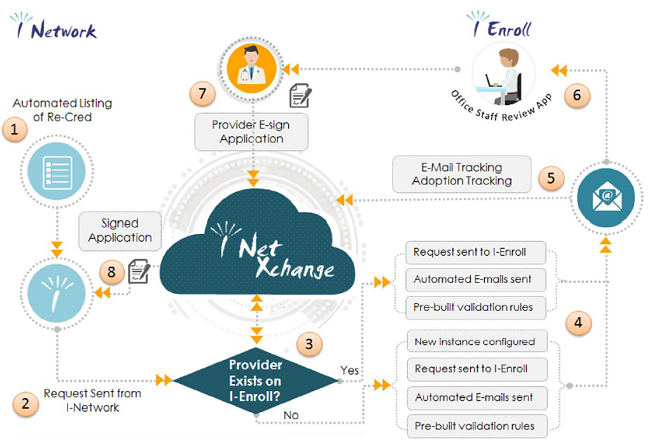 Benefits of Provider Re-credentialing Solution:
Load your provider roaster in I-Network with effective dates.
System highlights any bad data (wrong NPI, Invalid address, tax id, etc) for fixing.
View upcoming re-creds in I-Network on a daily basis (6 months ahead of re-cred dates).
Send re-cred requests with "click of a button" (using your current applications).
Receive completed applications with digitally signed applications and attestations.
Option to send out Paper application if Provider doesn't respond.
Member satisfaction with updated directories
I-Network's Provider Directory Solution automates the process of notifications and follow-ups. With an intuitive and easy to use online web portal and e-Sign capability, the solution enables you to send out Directory Verification and update request electronically and allow providers to update and attest the information from anywhere, anytime.