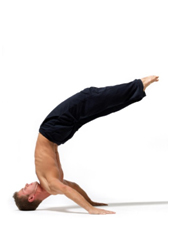 When your organization evolves, you want its applications to develop with it. That's why configurability rather than the ability to customize is so essential. Organizations that can quickly adapt to internal or external changes are always ahead of the game.
Configurability for maximum flexibility.
Organizations are in a dynamic state of change. That's why Santéch designs its applications to be configurable. I-Enroll and I-Network are not only configurable for your entire organization, but they are also configurable to meet the requirements of different parts of your overall organization. You can configure our solutions to meet the unique needs of an individual group, business unit, department, or enterprise. And because end-users rather than IT programmers can make configurations, it saves valuable resources and budget for other projects.
Your organization. Your way.
We tailor our applications to match the unique requirements of your organization. For example, preserve your organization's culture with the ability to re-label terms or track additional data that is important to your business—all without jeopardizing future updates. When Santéch releases software updates, your configurations are preserved and seamlessly updated, which means not having to worry about expensive maintenance costs or impact to your operation.
Your organization the way you want it.
Santéch's solutions provide your company with the flexibility to change its organizational structures easily. Our solutions allow you to move people around in the application without relying on IT staff. Reorganizations are accomplished on the fly. Create new facilities, rearrange billing relationships, or move providers from one location to another. And because Workday's applications are unified, any reorganization is reflected immediately.
Business processes that reflect your business.
Every organization has specific needs. Santéch's built-in workflow allows organizations to configure and reconfigure processes whenever and wherever they need to—without involving your IT department. Santéch's solutions are delivered with pre-configured workflows that avoid reinventing the wheel. If and when additional configurations are required, these changes occur in real-time to keep your business moving.